Please note: The materials and information on this webpage have been prepared or assembled by the C.A.R.E. Team and are intended for informational purposes only. We are not associated with Cooper's EAP Carebridge or Nurse2Nurse Peer Support. Some of the information may be dated and may not reflect the most current resources.
Peer Support
Nurse2Nurse is a help line for nurses under stress from COVID pandemic in NJ. It is based out of Rutgers Behavioral Health Services, which has decades of experience with a variety of other peer-to-peer support lines for police officers, Veterans, caregivers, moms, and others. Click here to visit the website.
Call: 1-844-687-7301 | Monday-Friday, 8:00AM – 8:00PM 
Interested in attending a virtual event? Click here.
Support groups are coming soon. To learn more, click here.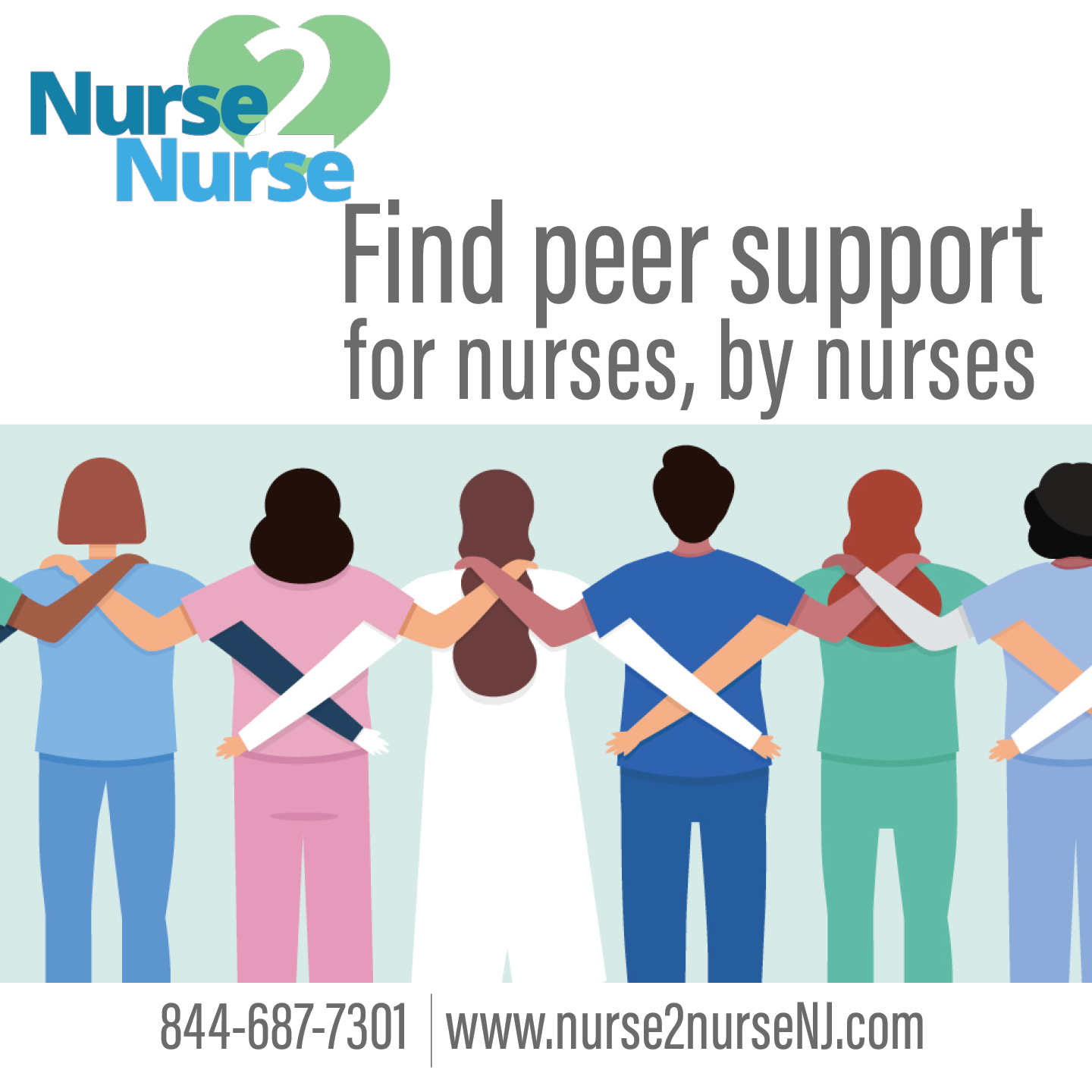 Carebridge (Cooper's EAP)
The Carebridge benefit allows Cooper employees and their immediate families up to five free counseling sessions per issue (such as, depression, anxiety, stress, grief, substance abuse, relationship conflict, and other emotional concerns). Services are obtained by calling: (800) 437-0911
Crisis Resources
Mental Health and Substance Abuse

SAMHSA's National Hotline is a free, confidential 24/7 treatment referral and information service (in English and Spanish) for individuals and families facing mental and/or substance use disorders.

Call: 1-800-622-HELP (4357)
Please let us know if you are aware of additional resources that should be included on this page.